Biometric
︎
Experience
Keywords:

Spatial user experience
Interdisciplinary design research
Wearable technologies

Spatial stress analysis

Built environment
A BIOMETRIC METHOD FOR SPATIAL EXPERIENCE ANALYSIS:
A Case Study of Airport Design and Traveler Stress

---
Why do certain built environments and events induce stress?
How do our spatial environment and mental state interact?
What can we do to measure and understand these interactions?
---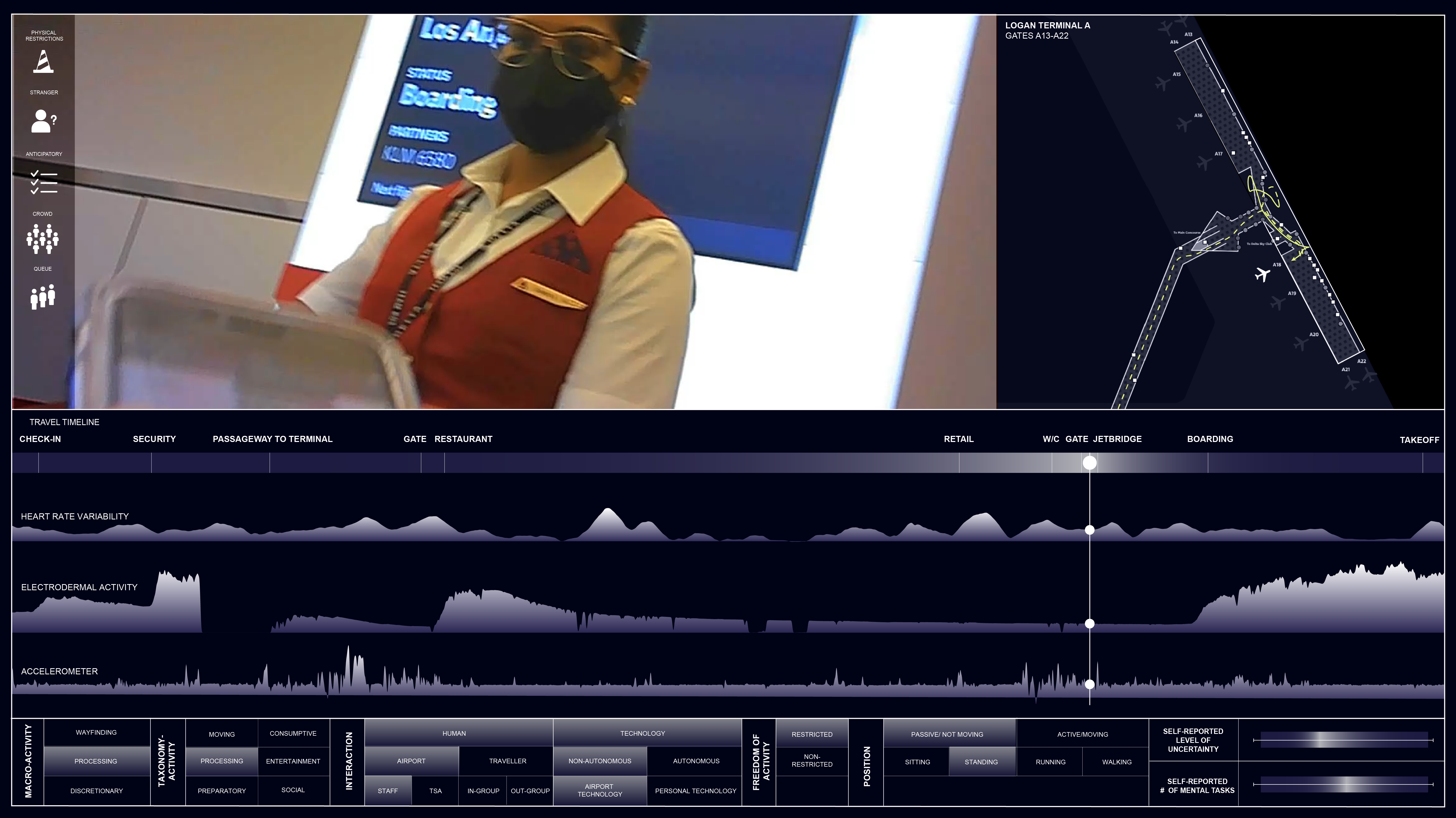 Publication forthcoming Fall 2022